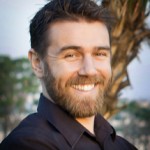 David was brought up in a household with holistic values, where massage was used every day as first aid to all forms of ailments. By high school he had built the habit of self-treatment and internalized the simple principle of "push where it hurts". His experience with the benefits of bodywork lead him to continually tout the power of massage to those around him, and quite naturally he decided to hone his own skills with formal training earning both California and National certifications.
Now a specialist in Triggerpoint Therapy and Zen Shiatsu, two modalities with polar opposite approaches, he is able to go far beyond the "push where it hurts" concept to search out the root causes of imbalance which may be hiding far from the symptoms. He is naturally drawn to a more therapeutic and problem-solving approach with his sessions, but feels strongly that the work must be kept in a comfortable range rather than the "no pain, no gain" attitude found elsewhere. For those looking for a more relaxing visit, David usually draws on the continuous and hypnotic techniques found in Hawaiian Lomi Lomi. Very similar to Swedish, Lomi is a circulatory massage that uses oils to soothe away the stresses of the day.
From Olympic and high school athletes to pregnant mothers and businessmen, David is able to find the right treatment for each client. He can help whether your goal is to avoid a surgery, balance a workout routine, reduce the impacts of a long flight, smooth emotions after a loss, or so much more. Feel free to directly call or email with any questions.
When not in session, David spends his time at his home in Normal Heights with his wife, Leah, and two wonderful daughters, Willow and Aspen. He also teaches Zen Shiatsu and Triggerpoint Therapy at Healing Hands School of Holistic Health.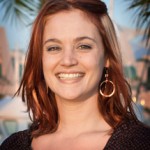 Leah Warder is a skilled and intuitive Holistic Health Practitioner, whose passion for health and wellness has driven her to explore multiple careers in the field of massage therapy.  Beyond providing an exemplary deep and relaxing therapeutic massage, Leah is skilled at organizing and hosting private events, and managing corporate wellness programs. Her professional, yet approachable, style is guaranteed to attract customers and impress guests. An experienced director of a highly reputable massage school, and a hiring manager for an elite mobile massage company, Leah has a talent for attracting and recognizing the most skilled therapist. A founding member of Warder Bodywork, she brings forth her experience, passion, and love for spreading industry awareness and improving health and wellbeing to all she encounters.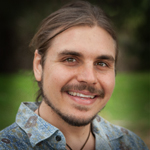 Brandon Stephenson's passion for healing and wellness has been the driving force that has led him to become a Holistic Health Practitioner. His therapeutic touch, and desire to serve the needs of others is apparent and directly felt under his healing hands. Brandon's extensive education integrates bodywork modalities from many different cultures. From the eastern approach of Thai Massage, Shiatsu, Acupressure, and Reiki to the more western trade of Swedish, Deep Tissue and Sports Massage. His integrated body therapy brings one into a blissful state of balance and well being.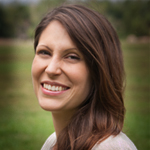 Aubrey's passion for holistic healing came in 2007, when she became hospitalized due to liver and digestive issues. She turned to nutritionists, chiropractors, and other such body therapists for guidance to self healing. She was introduced to raw food and vegetarian diets, along with yoga and meditation. She became fascinated by the body's innate ability to heal itself, and was able to understand its full potential. The support and love she received during that time sparked the fire that would carry her onto her career path.
Since then, Aubrey has earned over 1000 hours of training and the title of Holistic Health Practioner from Healing Hands School of Holistic Health. She is also a California certified massage therapist.
Aubrey has training in several different modalities including Deep Tissue Sculpting, Shiatsu, and Trigger Point, along with Hawaiian style Lomi Lomi, Lymph Drainage, Craniosacral Therapy, and Reiki energy healing. She combines her intuition and knowledge of both Western and Eastern approaches to massage to create unique sessions based on her client's needs. Aubrey focuses her work on helping clients deal with pain management and facilitates healing from physical, emotional, and spiritual issues.
She believes that bringing the mind, body, and spirit into alignment opens the door for healing to occur, allowing a sense of wholeness to set in.
With the birth of her son in May of 2014, Aubrey has become very passionate about women's health, and is eager to work with women during the pregnancy and postpartum journey.
A better connection with ourselves leads to a better connection with our families, communities, and the planet.
Peace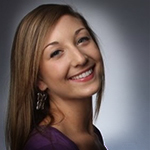 Angela was born and raised in North County San Diego. She grew up surrounded by nature and lived with her family on her mother's flower farm. Her mom and dad being entrepreneurs have inspired Angela to follow her passion at an early age. Falling in love with holistic health was only natural for Angela as her mother educated her in organic living and nutrition. A year after high school she attended Healing Hands School of Holistic Health in Escondido. She immediately was fascinated with the positive effects massage had in people's lives, including her own. Angela witnessed each student in her massage classes go through some type of inner transformation by receiving bodywork weekly. While attending Healing Hands, she not only learned massage but a conscious way of living. She had an instant connection to the eastern medicine approach to healing and highly believes in the power behind acupressure points. These points are used to revive the stagnated energy that is held physically and mentally, which results in muscle tension release. She likes to incorporate a blend of Shiatsu, Tu-Na, and Deep Tissue in her fundamental massage.
She started doing bikram yoga at the age of sixteen and was hooked on all its purifying qualities. Yoga has awakened her self-awareness and confidence. Her passion for healing and connecting one's mind, body, and spirit is what has brought her to become a Yoga Teacher. She started Hot Power Fusion Teacher Training with CorePower Yoga in the summer of 2014. Teaching yoga has been a life changing experience that continues to bring balance and mindfulness into her life. She currently teaches yoga at three different Corepower locations in San Diego while staying proactive developing her massage therapy career. This is only the beginning to a lifelong passion and career she loves expressing to the world. Angela's open mind for feedback and consistent practice is how she has been feeling success in all ways this early into her career. She spends her free time exploring nature, doing yoga and spending time with the people she loves.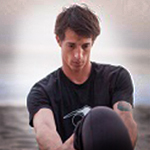 Andrew Culver is a Holistic Health Practitioner and Certified Massage Therapist, born and raised in North County. His studies at Healing Hands School of Holistic Health have cultivated a diverse set of massage modalities, such as Deep Tissue, Sports Massage, Shiatsu, Thai Massage and Cranial Sacral Therapy. He has worked in many different settings from prestigious resorts and spas, sports clinics, chiropractic offices and even his own private mobile practice in San Francisco and Los Angeles. His knowledge of the body and athletic experience allows him to customize a massage based on your individual needs. Andrew grew up playing club soccer around the United States and even Internationally. His athletic experience and current levels of activity give him additional knowledge about the body, and allow him to address problem areas effectively. Andrew's favorite modalities to perform are Thai Massage and Shiatsu, or even a combination of the two. He has found the blend of both modalities to be excellent for extremely active individuals who need help with stretching themselves out. He also enjoys blending Deep Tissue, Trigger Point Therapy, Acupressure, Swedish, and Lomi Lomi into a beautifully customized sports massage leaving you relaxed and more physically balance.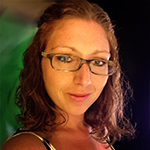 Jamie began her holistic journey in 2013 after she received reiki healing for the first time. She was so intrigued that this prompted her to learn energy work and become a Certified Reiki Master in 2015. During this time she had a very difficult foot surgery that led her to an amazing physical therapist who changed her view on the healing abilities of physical touch. She decided then to learn massage. Her massage therapist and best friend of 15 years talked her into moving from Detroit out to San Diego to study.
She completed 1000 hours at Healing Hands School of Holistic Health in Escondido and received her HHP and California State Certification in 2014. She focused her training on modalities such as Swedish, Deep Tissue, Neuromuscular Therapy, Myofascial Release Technique, Sports Therapy, Structural Integration and Energy work. She then completed a 150 hour Structural Integration mentorship program in Anaheim with Ken Smith; which also led her to then assistant teach his Structural Integration class. In her massages Jamie focuses on structural misalignment issues, injury rehab and soft tissue release.
Jamie has incorporated holistic healing into her lifestyle with herbal remedies, yoga and meditation. She believes that body work is a way to connect the mind, body and spirit to alleviate pain and imbalance.