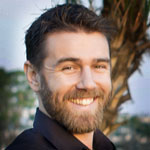 David Warder
David was brought up in a household with holistic values, where massage was used every day as first aid to all forms of ailments. By high school he had built the habit of self-treatment and internalized the simple principle of "push where it hurts". His experience with the benefits of bodywork lead him to continually tout the power of massage to those around him, and quite naturally he decided to hone his own skills with formal training earning both California and National certifications.
Now a specialist in Triggerpoint Therapy and Zen Shiatsu, two modalities with polar opposite approaches, he is able to go far beyond the "push where it hurts" concept to search out the root causes of imbalance which may be hiding far from the symptoms. He is naturally drawn to a more therapeutic and problem-solving approach with his sessions, but feels strongly that the work must be kept in a comfortable range rather than the "no pain, no gain" attitude found elsewhere. For those looking for a more relaxing visit, David usually draws on the continuous and hypnotic techniques found in Hawaiian Lomi Lomi. Very similar to Swedish, Lomi is a circulatory massage that uses oils to soothe away the stresses of the day.
From Olympic and high school athletes to pregnant mothers and businessmen, David is able to find the right treatment for each client. He can help whether your goal is to avoid a surgery, balance a workout routine, reduce the impacts of a long flight, smooth emotions after a loss, or so much more. Feel free to directly call or email with any questions.
When not in session, David spends his time at his home in Normal Heights with his wife, Leah, and two wonderful daughters, Willow and Aspen. He also teaches Zen Shiatsu and Triggerpoint Therapy at Healing Hands School of Holistic Health.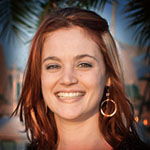 Leah Warder
Leah is a skilled and intuitive Holistic Health Practitioner, whose passion for health and wellness has driven her to explore multiple careers in the field of massage therapy.  Beyond providing an exemplary deep and relaxing therapeutic massage, Leah is skilled at organizing and hosting private events, and managing corporate wellness programs. Her professional, yet approachable, style is guaranteed to attract customers and impress guests. An experienced director of a highly reputable massage school, and a hiring manager for an elite mobile massage company, Leah has a talent for attracting and recognizing the most skilled therapist. A founding member of Warder Bodywork, she brings forth her experience, passion, and love for spreading industry awareness and improving health and wellbeing to all she encounters.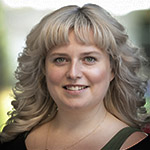 Chance Baker
Chance is a Certified Massage Therapist of five years and believes in the power of self/preventative care, and the abounding benefits of massage therapy.
Chance earned her California Massage Therapy Certification in 2015, having studied at the School of Healing Arts. Chance's experience with chronic pain, joint dysfunction, and hyper-mobility through her own adolescence and spending more than six years in business management, where overworking and daily stressors are normalized, have driven her to focus on wellness practices that can promote change towards a greater quality of life.
Entering the massage field in a chiropractic setting, Chance has experience with a wide variety of issues including arthritis, scoliosis, sports injuries, multiple sclerosis, chronic pain/fibromyalgia, and anxiety/depression. Effective techniques Chance uses include trigger point therapy, positional release, joint mobilization, lymphatic drainage, and myofascial release, reconnecting pathways throughout the body, whether targeting a localized issue or full body connection.
Chance's goal for every client is to reach an alpha state of relaxation with a present, nurturing touch, and an intuitive flow, drawing from wellness techniques around the globe, including Lomi Lomi, Ayurvedic, Zen Touch Shiatsu, Chinese Medicine, and Reiki. She aims to create a truly unique and customized session to facilitate conscious healing.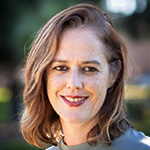 Bonny Woods
Bonny is a calm, quiet and confident and experienced massage therapist who has been in the field for over a decade. She recently took a short hiatus to have a beautiful baby boy. Lucky for us, we were able to swoop her now that she's ready to get back to healing the world one body at a time.
Bonny's presence is serene and nurturing. Her touch is firm, her strokes are long and soothing and her focus is detail oriented and therapeutic. Her sessions balance a mix of focusing on areas the client requests and following her intuition in the discovery of other areas that need work. The modalities she most frequently taps into are Swedish, deep tissue techniques, and trigger point therapy to release tension and stuck muscles.
Bonny's ideal clients aren't afraid to communicate their needs. They believe in the healing power of massage and are consistent and committed to their healing. Bonny enjoys having a variety of clients because it keeps her learning new things and new ways to approach her work. Come experience her work, you won't be disappointed.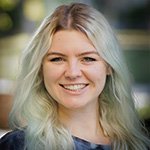 Maren Hoflund
Maren is a massage therapist and holistic health practitioner, who specializes in therapeutic and cupping massage. With an educational background in bodywork, herbalism, nutrition, energy work, and somatics, Maren provides holistic treatments for the body, mind and spirit. She is the host of the podcast Embodying Holistic Health and in her free time enjoys reading, hiking, and spending quality time with her partner and their snake Isla.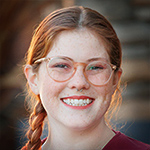 Sarah Dupaquier
Sarah graduated in 2020 from The Lauterstein-Conway Massage School & Clinic in Austin, TX. Having worked in both relaxation and clinical based spas, she is able to find the right combination of providing needed relief and keeping her clients relaxed. Each massage brings elements of Swedish, Deep Tissue, and Orthopedic. Originally from San Antonio, Texas, she decided to try her hand (literally) out west and made the move to San Diego in 2022. Her goal with each massage is to bring relaxation and a general sense of well-being to her clients.