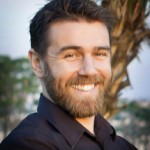 David was brought up in a household with holistic values, where massage was used every day as first aid to all forms of ailments. By high school he had built the habit of self-treatment and internalized the simple principle of "push where it hurts". His experience with the benefits of bodywork lead him to continually tout the power of massage to those around him, and quite naturally he decided to hone his own skills with formal training earning both California and National certifications.
Now a specialist in Triggerpoint Therapy and Zen Shiatsu, two modalities with polar opposite approaches, he is able to go far beyond the "push where it hurts" concept to search out the root causes of imbalance which may be hiding far from the symptoms. He is naturally drawn to a more therapeutic and problem-solving approach with his sessions, but feels strongly that the work must be kept in a comfortable range rather than the "no pain, no gain" attitude found elsewhere. For those looking for a more relaxing visit, David usually draws on the continuous and hypnotic techniques found in Hawaiian Lomi Lomi. Very similar to Swedish, Lomi is a circulatory massage that uses oils to soothe away the stresses of the day.
From Olympic and high school athletes to pregnant mothers and businessmen, David is able to find the right treatment for each client. He can help whether your goal is to avoid a surgery, balance a workout routine, reduce the impacts of a long flight, smooth emotions after a loss, or so much more. Feel free to directly call or email with any questions.
When not in session, David spends his time at his home in Normal Heights with his wife, Leah, and two wonderful daughters, Willow and Aspen. He also teaches Zen Shiatsu and Triggerpoint Therapy at Healing Hands School of Holistic Health.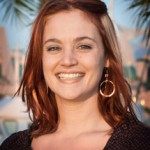 Leah Warder is a skilled and intuitive Holistic Health Practitioner, whose passion for health and wellness has driven her to explore multiple careers in the field of massage therapy.  Beyond providing an exemplary deep and relaxing therapeutic massage, Leah is skilled at organizing and hosting private events, and managing corporate wellness programs. Her professional, yet approachable, style is guaranteed to attract customers and impress guests. An experienced director of a highly reputable massage school, and a hiring manager for an elite mobile massage company, Leah has a talent for attracting and recognizing the most skilled therapist. A founding member of Warder Bodywork, she brings forth her experience, passion, and love for spreading industry awareness and improving health and wellbeing to all she encounters.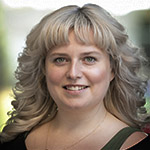 Chance Baker has a bio coming soon!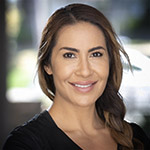 Ariana Beileson has a bio coming soon!